2007
80:00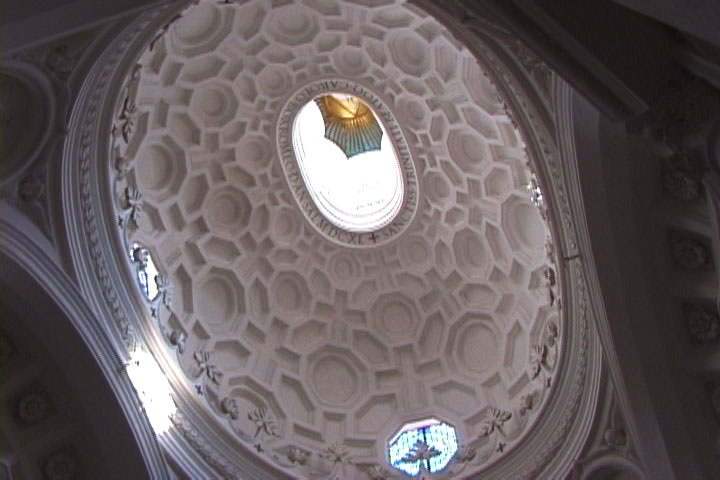 Francesco Borromini
S. Carlo Alle Quattro Fontane, Rome, Italy (1638 to 1641)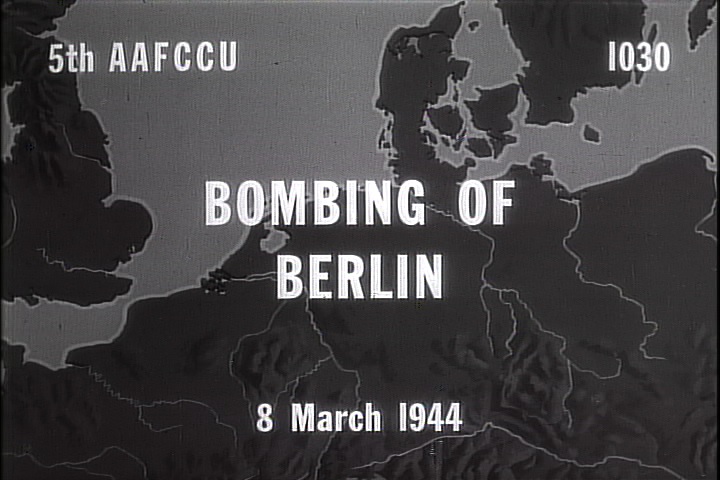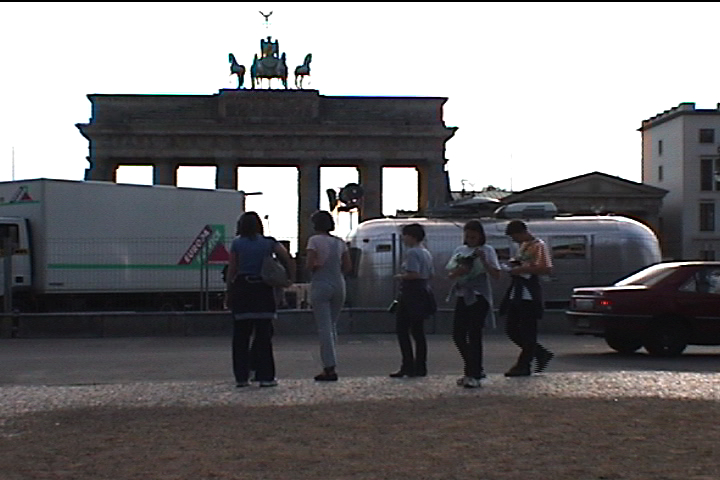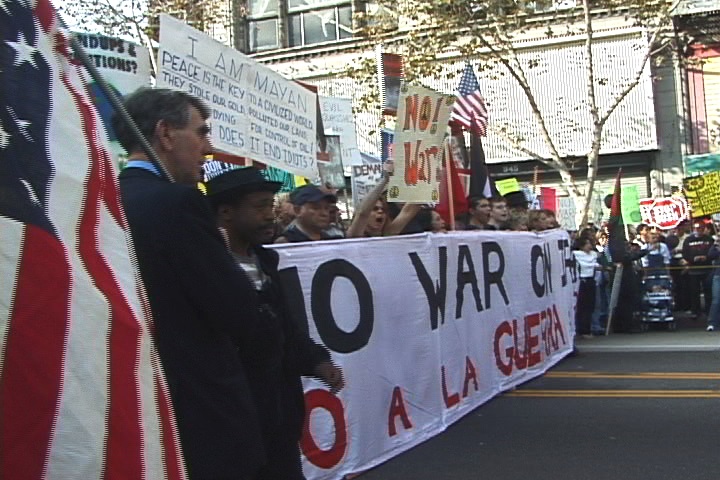 Decline and Fall examines how the individual, the institutionalized collective (military, party affiliated or affinity group) and the body politic operate within Empire's boot print. And how these collections of bodies archive empire's leavings, protest its destructive capacities, manufacture alternatives and agitate for its dissolution.

Decline and Fall is an experimental feature-length documentary about aerial bombing, reconstruction, mass protest, and monumentality. Spanning historical and present day images from Rome, Yucatán, Berlin and Los Angeles this work examines empire; its artifacts, structures and collapse. Through archival footage of the bombing, aerial reconnaissance and rebuilding of WWII Berlin, contemporary footage of a 2.8 million person peace march in Rome at the start of the Iraq war, a neighborhood candlelight vigil in Los Angeles, and stock footage of astronomical events in and around Chichén Itzá in Yucatán, Mexico this work decomposes the macro and micro movements of destruction, memorialization and everyday life.

Decline and Fall is structured as a historical epic and operates in the frisson between bodies moving through artifact and reinventing the space of urban memory as a lived place. As Empire declines its decay cannot be sterilized. Decline and Fall is a visual contemplation of these conscious leavings and the bodies that move through and recognize their complicity with the Empire machine. The project operates in the interstitials, refusing a comforting explanatory voice-over, a singular location, and a conclusion. It represents bodies and objects in motion in reaction to the decay of Empire, the messy, exuberant, horrifying, stultifying recall engendered by images of war, protest and the quotidian that nestle amongst these contradictions.





SECTIONS:

1.
Flavian Amphitheatre
Coliseum) begun in 72 AD
Peace March
February 15
2.8 million people
Route:
Via dei Fori Imperiali
constructed under
Benito Mussolini
It was then named
Via Triumphale
It runs from the Colosseum
to Piazza Venezia

Giuseppe Sacconi
Monumento Nazionale
a Vittorio Emanuele II
(Altare della Patria)
(Altar of the Fatherland)
(1895-1911)

Francesco Borromini
San Carlo alle Quattro Fontane
(1638-1641)


2.
1945
Office of War Information
Overseas Operations Branch
News and Features Bureau
Air Force training film
British and U.S. 8th Air Force
Day and night bombing of Dresden
Target assessment post-bombing


3.
U.S. War Dept.
Office of the Secretary of War:
Aerial target assessment post-bombing
Italian countryside
Berlin
Paratrooper training run

4.
1945
U.S. War Dept.
Office of the Secretary of War
Public Relations Division:
Major Building and Monument Archive
and Damage Assessment, Berlin

5.
1945
Dept. of Defense
Office of the Chief Signal Officer
Civilians Clear Rubble
Trümmerfrauen, (Rubble Women)

6.
1952
Reconstruction of Berlin:
U.S. and British sectors
Dept. of Defense
U.S. Army Audiovisual Center:
Berlin Reconstruction
Marshall Plan

7.
1999
Carl Gotthard Langhans
Brandenburger Tor
(1788-1791)
Tourism commercial shoot
Norman Foster
Reichstag re-build
opening month

8.
2003
Los Angeles Peace March
7,000 people

9.
2003
surgical tape removal
Smuj, listening to:
Antoine Fuqua, Training Day (2001)
with Denzel Washington
and Ethan Hawke

10.
2003
Echo Park, March 16
Los Angeles
candelight wall

Rome, Coliseum night

CNN Live, Baghdad
Operation Shock and Awe


11.
2003
Iraqi border
BBC night vision surveillance


12.
Chichén Itzá
(400 A.D. - 1400 A.D)
Pyramid of Kukulcán
El Carocol (Observatory)
Yucatan, Mexico



CREDITS:

Cinematography
Erika Suderburg

Additional Cinematography
S.E. Barnet

Partially Identified U.S. Military Cameramen
Barbier
Doubet
Townsend
Weiner

Archival Footage:
U.S. Army
National Archives, Washington D.C.

BBC

CNN

Compositing:
Hillary Mushkin

Silent Texts:

Akira Mizuta Lippit, Atomic Light (Shadow Optics), (Minneapolis: University of Minnesota Press, 2005).

Arundhati Roy, An Ordinary Person's Guide to Empire, (Boston: South End Press, 2004)

W.G. Sebald, On the Natural History of Destruction, (New York: Modern Library 2004).

Christa Wolf, Parting From Phantoms: Selected Writings: 1990-1994, (Chicago: University Of Chicago Press, 1997).

End Credit Music:
John Fahey
Red Cross, Disciple of Christ Today
Red Cross (2001)
Revenant Records

For
Dorothy Ray Healey
(1914-2006)